Shiba Inu (SHIB), one of the most popular meme cryptocurrencies, is gearing up for a significant move. Currently, the token is approaching a minor resistance cluster that holds approximately 7 trillion SHIB. This resistance level, when compared to the previously vanquished barrier of almost 30 trillion SHIB, appears rather insignificant. If the bullish sentiment continues, Shiba Inu is poised to easily break through this resistance.
In the recent past, Shiba Inu proved its strength when it overcame the formidable resistance level of nearly 30 trillion SHIB. The feat showcased the power of the bulls, and the capability of the meme token to shatter substantial resistance. Now, the current resistance at 7.45 trillion SHIB seems quite manageable in comparison, presenting a comparatively less challenging hurdle.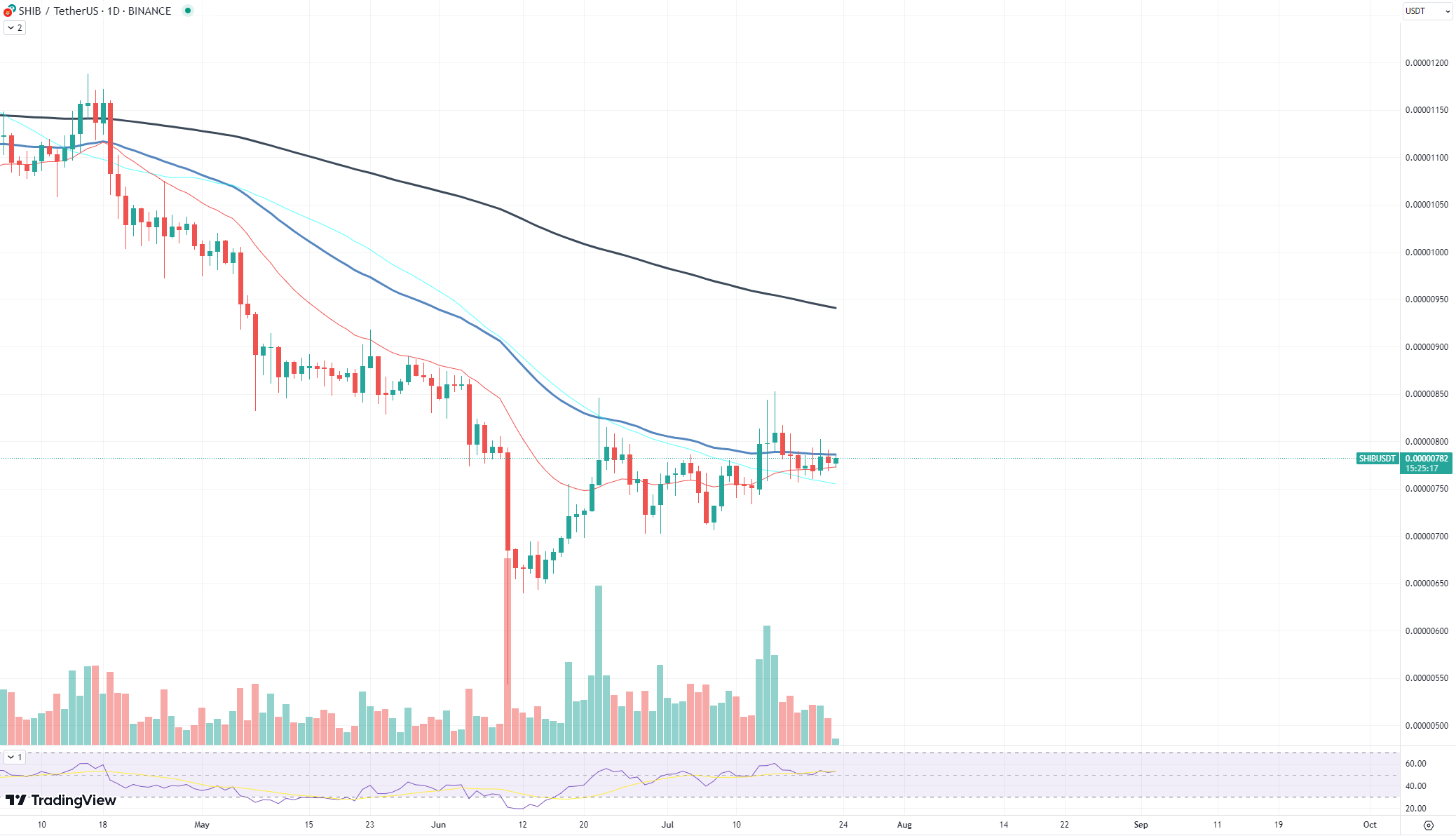 What this potentially means for investors is that once SHIB breaks past this resistance level, it could pave the way for a rally toward the $0.000009 price mark. Given the asset's recent performance and the tenacity of the SHIB community, this seems like a feasible target.
The Shiba Inu community, known for its intense loyalty and participation, could likely drive the token to this new high. Coupled with the momentum gained from surpassing the previous resistance level, Shiba Inu has a fair chance of reaching this ambitious price point.
However, investors should note that while the odds seem to be in Shiba Inu's favor, cryptocurrency markets are highly volatile and unpredictable. While the analysis presents a potential scenario, it is crucial to consider market volatility and external factors that could influence the price.
Moreover, one should not overlook the impact of market sentiment and global adoption of cryptocurrencies. The growing acceptance of digital assets can spur on SHIB, contributing to its upward journey.