According to on-chain data, a cryptocurrency whale, who previously sold Ethereum (ETH) and Arbitrum (ARB) positions and converted them to Wrapped Bitcoin (WBTC) and Maker DAO (MKR), made a change in his portfolio again.
In his previous transaction, the whale in question sold 117 million ARB, obtaining 906 ETH ($1.48 million) in the first step, and converted a total of 1,901 ETH coins into a stablecoin worth $3.11 million. Immediately afterwards, the whale wallet used $1.87 million of this to buy 68 WBTC and $1.24 million to buy 872 MKR.
In his new transactions today, the whale purchased 80% of his portfolio as MKR token and 20% as ETH. The wallet in question purchased 1,750 MKR tokens at an average price of $1,429 over the last three days, paying a total of approximately $2.5 million in dollar terms.
MKR price is trading at $1,395 at the time of writing, which shows that the whale is currently down 2.3% in MKR trades.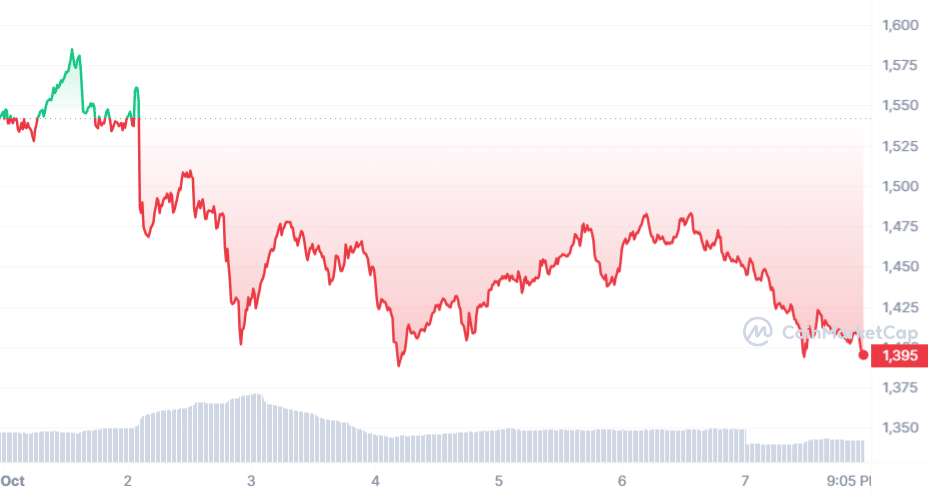 *This is not investment advice.