Amid the prevailing bearish sentiment in the crypto market, the Dogecoin price retreated from the weekly resistance at $0.064 on October 2nd. This subsequent pullback led to a 4.7% decline over the past five days, positioning the coin at a current price of $0.061. The question now lingers: will the heightened sell-side activity extend the correction, or will DOGE continue its range-bound movement?
Will New Found Recovery Hit $0.07?
The DOGE price to prolong the sideways trendline until the rectangle pattern is intact
A bullish breakout from this $0.064 barrier could set the coin price at 7%
The 24-hour trading volume in Dogecoin is $104 Million, indicating a 7% loss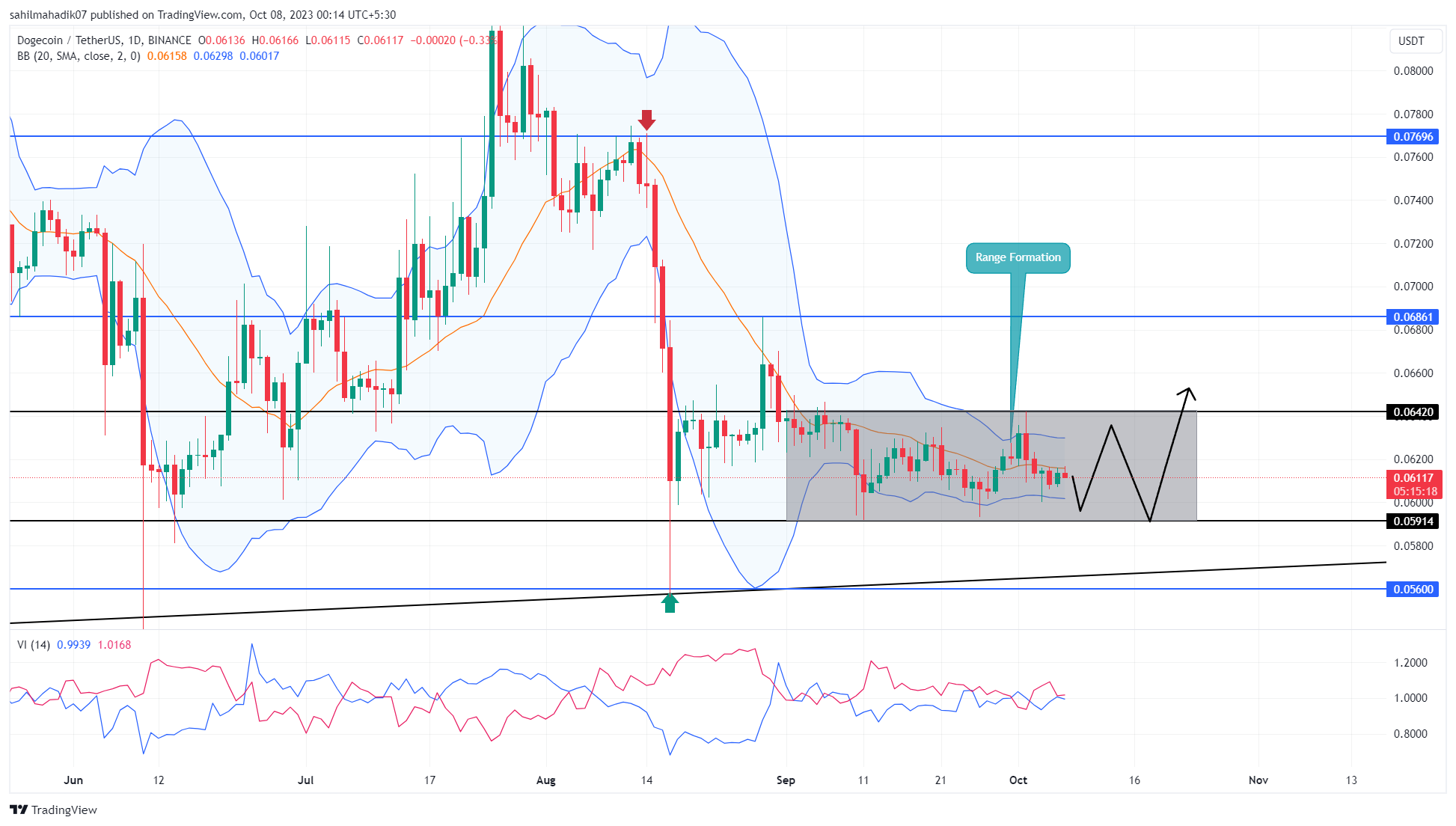 Source-Tradingview
In the last five weeks, the DOGE price action has predominantly oscillated within a well-defined range between $0.064 and $0.059. This lateral movement has seen multiple rebounds off both support and resistance levels, attesting to the robustness of this trading range.
With today's minor intraday decline of 0.2% and the broader market's bearish undertone, there's potential for this memecoin to dip to the range's lower limit at $0.059. However, until the coin price breaches either boundary of this range, it's likely to persist in this lateral phase.
Anyhow, should the bulls muster enough strength to decisively surpass the $0.064 resistance with a confirmed daily close above, this could instill confidence among traders for further upside. A breakout from this range could potentially propel the DOGE price by approximately 7% towards the $0.068 mark, with subsequent targets set at $0.079.
DOGE vs SHIBA Performance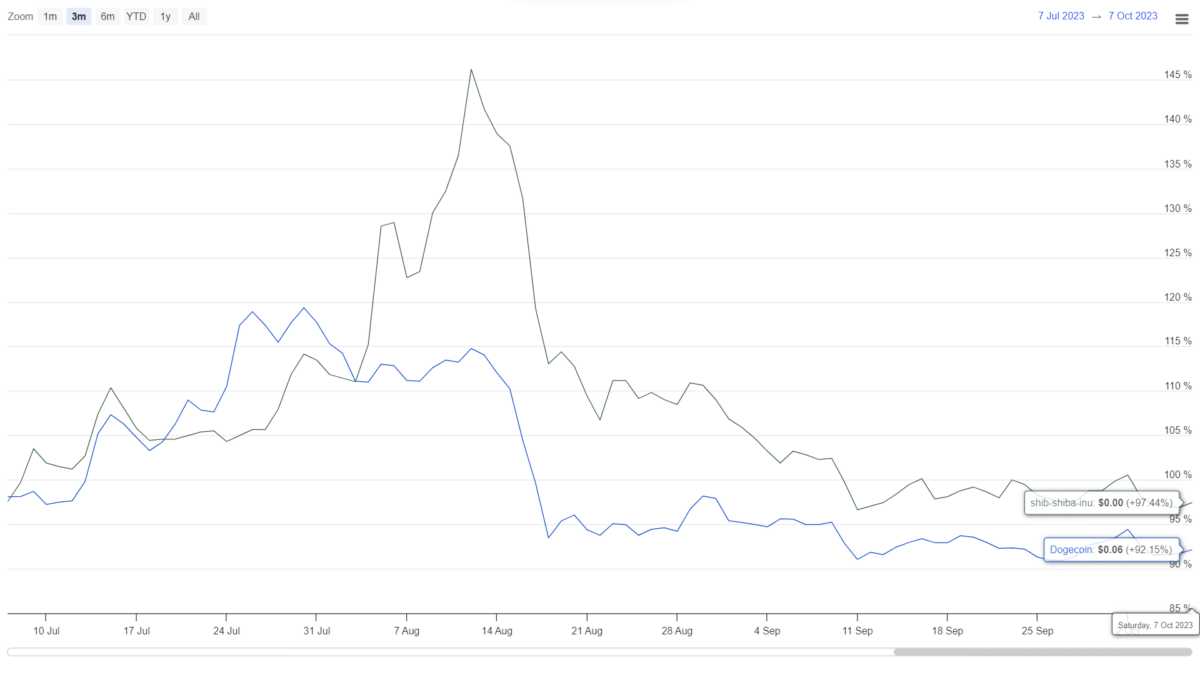 Source: Coingape| Dogecoin Vs Shiba Inu Price
Drawing a comparative analysis, Dogecoin has displayed relatively stable price dynamics over the past three months, especially when compared against Shiba Inu price, which has witnessed a pronounced decline. Although both of these meme coins hover near their monthly lows, Dogecoin's comparatively steadfast performance amidst market turbulence positions it favorably for a potential bullish resurgence.
Vortex Indicator: The multiple crossover between the VI+ (blue) and VI- (pink) slopes reflects uncertainty among market participants.
Exponential Moving Average: The coin price trading below daily EMAs(20, 50, 100, and, 200) reflect the overall market trend bearish
Bollinger Band: The narrow range of the Bollinger Band Indicator reflects high volatility in this asset.